U.S. Pool Supply 10.5 Foot Aluminum Telescopic Swimming Pool Pole - 8 Adjustable Connecting Sections, Attach Skimmer Nets, Rakes, Brushes, Vacuum Head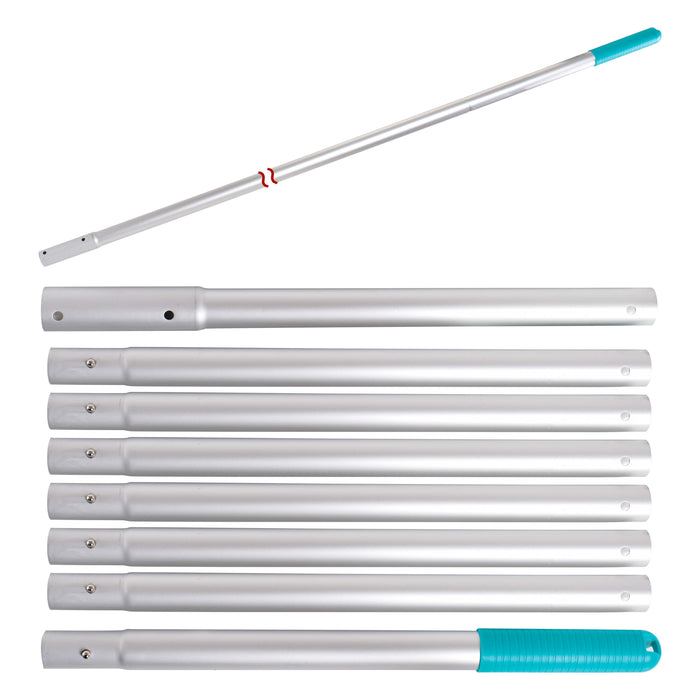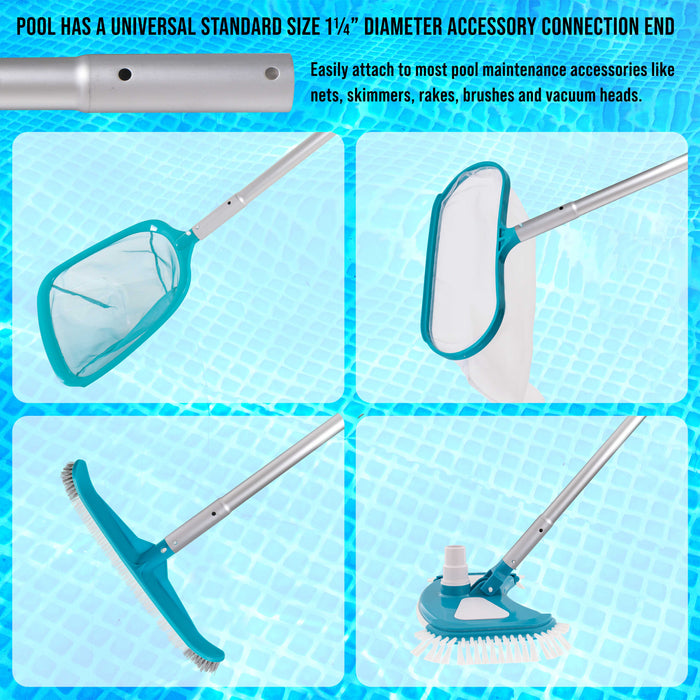 U.S. Pool Supply 10.5 Foot Aluminum Telescopic Swimming Pool Pole - 8 Adjustable Connecting Sections, Attach Skimmer Nets, Rakes, Brushes, Vacuum Head
Your everyday low price:
USA OWNED & OPERATED
Since 1974
Durable, sturdy professional 10.5-foot aluminum telescopic swimming pool pole. Ideal for attaching swimming pool maintenance accessories.
Pole has 8 easy-to-connect sections for quick assembly. Add or remove pole sections to adjust the pole to your desired length from 2.7 feet up to 10.5 feet.
The pole has the standard 1-1/4" diameter, allowing you to easily attach it to most pool maintenance accessories like nets, skimmers, rakes, brushes, and vacuum heads.
U.S. Pool Supply offers all the essential premium and affordable pool cleaning and maintenance supplies you need to keep your pool clean and ready for use, so you can focus on what's most important, enjoying your pool!
Buy with confidence. If you're not satisfied with this item at any time within one year of purchase, we'll provide a refund or replacement.
?

WARNING:

This product can expose you to chemicals which are known to the State of California to cause cancer, birth defects or other reproductive harm. For more information, go to www.P65Warnings.ca.gov.  
Weight: 1.7 lb