Skimmer basket,pack of 2-Units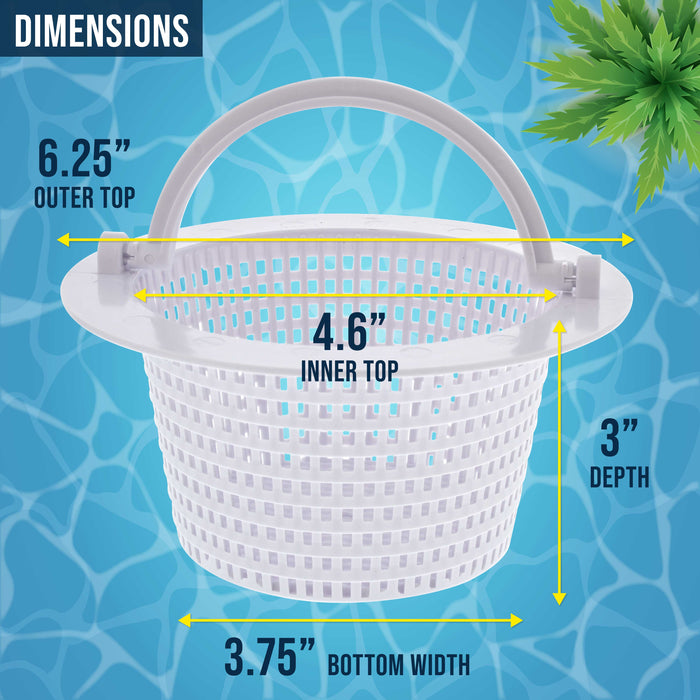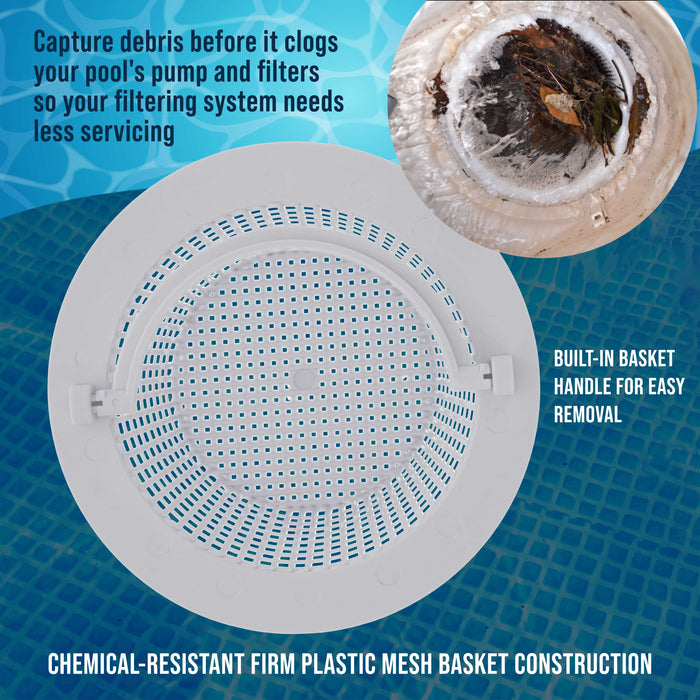 Skimmer basket,pack of 2-Units
Your everyday low price:
USA OWNED & OPERATED
Since 1974
2 Above-Ground Swimming Pool Skimmer Replacement Baskets with Handles. Standard small size for above-ground pool thru-wall skimmer baskets.
Basket measurements: Outer Top Width 6.25"; Inner Top Width 4.6"; Bottom Width 3.75"; Depth 3". Please measure your existing thru-wall skimmer basket dimensions before purchasing.
Capture debris before it clogs your pool's pump and filters, so your filtering system needs less servicing. Ideal swimming pool skimmer basket for fast, easy, and efficient cleanup of leaves and debris from pools.
Chemical-resistant firm plastic mesh basket construction. Built-in basket handle for easy removal.
Buy with confidence. If you're not satisfied with this item at any time within one year of purchase, we'll provide a refund or replacement.
Weight: 0.3 lb