U.S. Pool Supply® Large Pool Floating Chlorine Chemical Dispenser with 120° F Thermometer, 7" Diameter, Holds 3" Tablets, Adjustable Chemical Delivery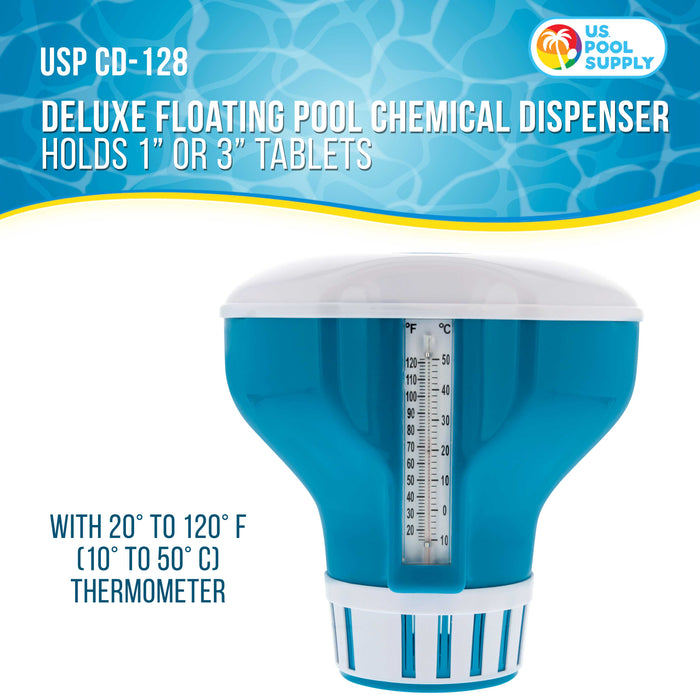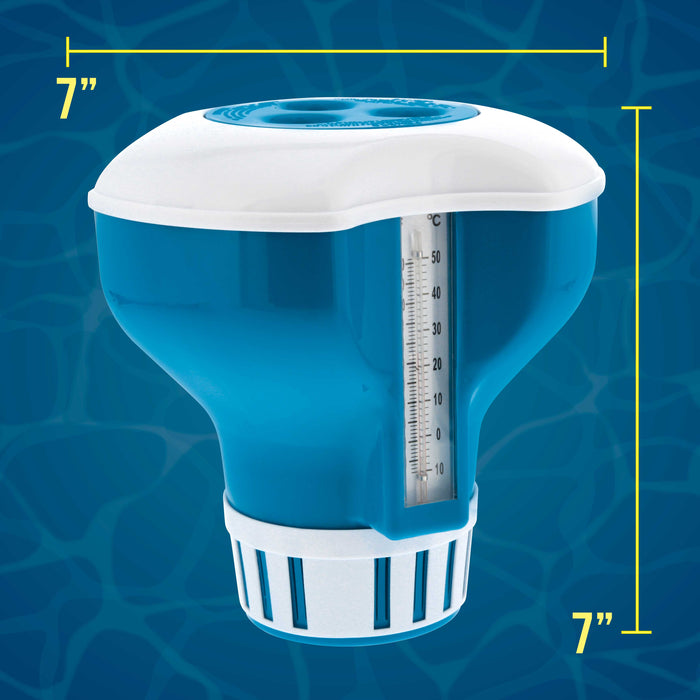 U.S. Pool Supply® Large Pool Floating Chlorine Chemical Dispenser with 120° F Thermometer, 7" Diameter, Holds 3" Tablets, Adjustable Chemical Delivery
Your everyday low price:
USA OWNED & OPERATED
Since 1974
Premium professional quality large 7" diameter chemical dispenser with a convenient 20¡ to 120¡ F (-10¡ to 50¡ C) Thermometer molded into the side of the dispenser.
This heavy-duty dispenser holds up to 3 lbs. of 3" or 1" chlorine or bromine tablets (tablets not included). The dispenser has a safe and secure locking cap to keep tablets inside.
In addition, the dispenser has an adjustable control ring for setting balanced chemical delivery. Thus, the 2-in-1 operation keeps your pool chlorinated while also keeping track of your water temperature.
It is ideal for using tablets to keep your pool, spa, hot tub clean and ready to use and free from contaminants and foul odors.
Buy with confidence. If you're not satisfied with this item at any time within one year of purchase, we'll provide a refund or replacement.
Weight: 0.65 lb